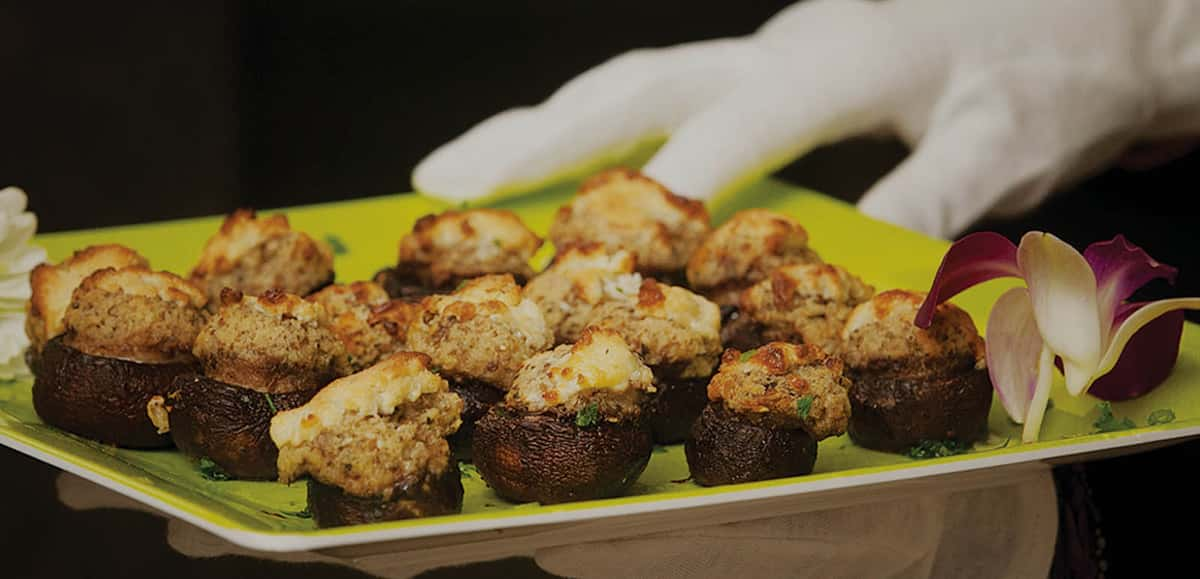 Renowned Wedding Catering
WEDDING CATERING IN THE HUDSON VALLEY, WESTCHESTER AND NORTHERN NJ
As the exclusive caterer for the prestigious Clubhouse at Patriot Hills, Inncredible Caterers was awarded Best of the Knot every year since 2007 for good reason! At Inncredible Caterers, we love weddings and have experience catering thousands of Weddings for over 23 years. We'll work with you to create the Wedding Day that you envision, complimenting your style and taste while staying within your budget. Catering your wedding is an honor we don't take lightly. In fact, we consider it an art, and one of our specialities!
WEDDING CATERING AND PLANNING
Our event planners will meet with you and listen to your vision for the big day. Together, we'll create your Wedding Day menu in any number of culinary styles. Our focus is to truly bring your Wedding Day theme to life. So in addition to cuisine, we will also discuss décor, entertainment, presentation, table settings, beverage options and more. Some consider all these details daunting…but we love the details and the endless possibilities!

We will furnish you with our list of exceptional wedding venues or, if you prefer, you can select a location: perhaps an estate overlooking the Hudson River, or by a lake, at a family home, park, historic site… it's all up to you! Wherever location you select, we will impress your guests with our creativity, attention to detail, professional finesse and, of course Inncredible food!

Most importantly, you'll relax, knowing that Inncredible Caterers will be there for you throughout the process that leads up to and includes a Wedding Day that will exceed all your expectations.
CALL ON INNCREDIBLE CATERERS TO CATER YOUR WEDDING DAY CELEBRATION IN BERGEN COUNTY, ROCKLAND COUNTY NY, ORANGE COUNTY NY, PUTMAN COUNTY NY, DUTCHESS COUNTY OR ANYWHERE IN THE TRI STATE HUDSON VALLEY AREA. WE WELCOME ALL MARRIAGES AND CELEBRATIONS AND ARE RESPECTIVE OF ALL RELIGIONS AND LIFESTYLE.
Wedding Catering Hudson Valley, Westchester County and Northern NJ – InnCredible Caterers, the wedding catering specialists!